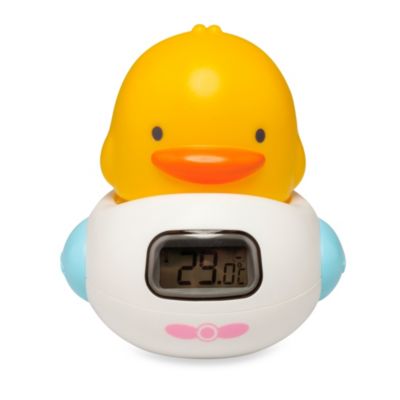 Bath Safety > Piyo Piyo® Bath Thermometer
Brand:
Piyo Piyo
Price:
$28.99
Categories:
Bath & Potty > Bath > Bath Safety
This clever bath thermometer is also a cute Piyo Piyo ducking toy, and also has a soft material on the bottom that you can use to comb your baby's hair in the tub.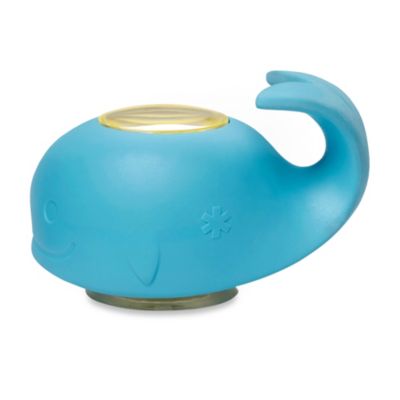 Skip*Hop® Moby Floating Bath Thermometer - from Skip Hop
Brand:
Skip Hop
Price:
$14.99
Friendly Moby will help you and your little one have a safe and bath time. Before putting your baby in the bath, use Moby to gauge water temperature, and make sure it isn't too hot or cold. When not in use, suction to any tiled surface for storage.
Bath Safety > Aquatopia™ Safety Bath Time Audible Thermometer and Alarm
Brand:
Aquatopia
Price:
$11.99
Achieve an appropriate bath temperature every time for your child with the Safety Bath Time Audible thermometer and alarm by Aquatopia.